Listings
POST Free Listings / Purchase Ads
Listings and advertisements on Dance.NYC are all user-generated. The inclusion of content by any user does not constitute an endorsement by Dance/NYC of that individual or organization's views. To learn more about posting free listings and purchasing low-cost advertisements to reach Dance/NYC's audiences, visit Dance.NYC/place-free-listings-and-purchase-ads. Please write media@dance.nyc if you have any questions or would like to flag a listing or advertisement.
January 22, 2019
Just Added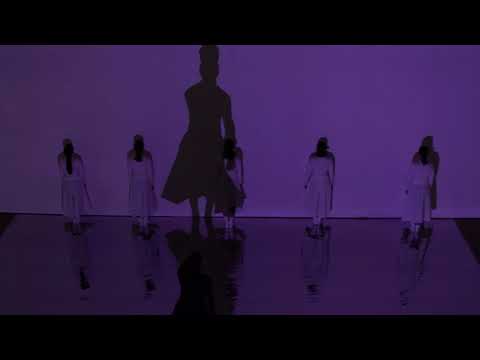 Cross Move Lab Auditions - Last Week to Register
Cross Move Lab is a New York City based contemporary dance company under the artistic direction of Guanglei Hui. We are currently seeking dancers for a new project, a 45-minute piece, in our 2019 season. For this project, contemporary dancers with extensive ballet training and a balletic movement quality are encouraged to apply. We are especially looking for mature dancers with high performance quality. To…
January 22, 2019
Just Added
NW DANCE PROJECT AUDITION - ADVANCED PLATFORM
NW DANCE PROJECT - ADVANCED PLATFORM JULY 15 to AUGUST 9 / 2019 NW Dance Project's Advanced Platform offers a rigorous, inspiring and unique experience for professional dancers ages 18+. Dancers will train, create and be mentored by the award-winning artists of NW Dance Project — "Some of the best dancers you will ever see." — Calgary Herald Immerse yourself in professional technique classes…
January 22, 2019
Just Added
Introducing DANCELAB
DANCELAB A new initiative brought to you by One Day Dance and Six Degrees Dance Starting February 16th, 2019 our organizations will be hosting a two-hour open space for creativity and creation to take place. These sessions will take place on the first and third Saturday of every month. This is going to be a fantastic FREE opportunity to meet other New York-based dancers and choreographers. Join…
January 22, 2019
Just Added
GIBNEY DANCE COMPANY AUDITION: 2019-2020 SEASON
Gibney Dance Company (GDC) seeks experienced dancers with strong technical and artistic abilities for full-time contracts for its 2019-2020 Season. Contracts would run from September 2019-August 2020. Gibney supports our dancers, who we call Artistic Associates, with 52-week contracts, health insurance, and paid vacations. *Applicants must be legally eligible to work in the USA. Application Open: Jan.…
January 22, 2019
Just Added
AUDITION for STREB EXTREME ACTION Company
STREB is looking for professional dancers/movers/acrobats with an appetite for EXTREME ACTION. WHEN: Auditions take place Tuesday and Wednesday, January 29 and 30, 12PM (noon) - 3:00 PM Please arrive no later than 11:45AM to register and warm up. Attendees MUST be prepared to attend both days of the audition in order to be considered for a position.  Call backs will be held Thursday and…
January 22, 2019
Just Added
Whim W'Him Contemporary Dance Workshop
Whim W'Him Contemporary dance workshops will be held in New York City on Friday, March 1, 2019 from 10am - Noon (W1), and on Saturday, March 2, 2019 from 5pm - 7pm (W2) at the Alvin Ailey Studios (405 W 55th St). For Advanced Dancers Ages 18 and up. ABOUT THE WORKSHOP Dancers will explore original repertoire and receive a hands on collaborative approach to movement creation from Olivier Wevers,…
January 22, 2019
Just Added
AUDITONS FOR MALE DANCERS - Wed. Feb 6 10:30 a.m.
Audition Date - Wednesday, February 6 from 10:30 a.m. - 12:30 p.m.  Amanda Selwyn Dance Theatre is seeking athletic, modern MALE DANCERS with strong technique, creativity, and performance experience to join the company for the 2019 season to be presented at NYLA June 17-22, 2019.  Dancers must be fully available that week. Additional festival engagements in early summer and spring as well. Dancers…
January 22, 2019
Just Added
Project | CONNECT - summer intensive at Studio Wayne McGregor, London
**NEW YORK  CITY AUDITION** for Project | CONNECT at Steps on Broadway | Studio 3, Saturday February 16, 2019, at 5PM. Audition teacher: Francisco Martinez. Dance ARTISTS International is hosting Project | CONNECT a 3 week dance intensive at Studio Wayne McGregor in LONDON.  We offer an extraordinarily rare, highly diversified, cutting edge dance experience for international emerging dancers. Join…