Listings
Search Choreographic Opportunities:
POST Free Listings / Purchase Ads
Listings and advertisements on Dance.NYC are all user-generated. The inclusion of content by any user does not constitute an endorsement by Dance/NYC of that individual or organization's views. To learn more about posting free listings and purchasing low-cost advertisements to reach Dance/NYC's audiences, visit Dance.NYC/place-free-listings-and-purchase-ads. Please write media@dance.nyc if you have any questions or would like to flag a listing or advertisement.
September 25, 2018
Just Added
September 25, 2018
Just Added
Festival in France looking for dance companies and film-makers
The International Choreographic Festival of Blois will take place in Blois, France, from July 3rd to 7th 2019 The Festival aims to bring the art of dance to the city of Blois, France and to democratize this art form by offering performances, dance short-film screenings, master classes, performance workshops and community outreach events.a?? - We invite all companies to apply with pieces…
September 24, 2018
Just Added
Call for Proposals - 2019 Resident Artist Program
Mabou Mines 2019 Resident Artist Program Submissions for the 2019 Resident Artist Program are open now through October 8, 2018 at 11:59pm. Mabou Mines Resident Artist Program is open to emerging individual artists and small companies of all disciplines – playwrights, directors, performers, poets, dancers, dramaturges, composers, musicians, choreographers, film, video and digital artists –…
September 23, 2018
Just Added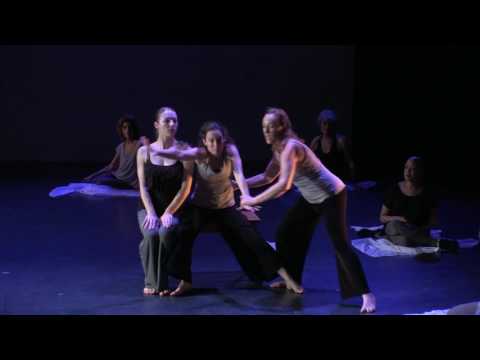 ATAD Boston - Call for Choreographers
Across The Ages Dance Project 2019 ~ Call for Choreographers The producers of ATAD are looking for up to 6 choreographers to prepare new work for our 2019 season.   What: Create an original work on a cast of your choosing that is 9-12 minutes in length.  While not every piece must contain an inter-generational cast, the overall concert will embrace and celebrate dancers across a wide range of ages. When:…
September 23, 2018
Just Added
VDF CO 2019 – 1 week left for early bird application discount
Versatility Dance Festival CO is a two-day festival featuring dance film and live performance at the Dairy Arts Center in Boulder, Colorado January 11–12, 2019. Have your work presented at this newly-renovated arts space in beautiful Boulder. Companies with established works up to 12 minutes are eligible to apply.  Early bird application discount ends Oct 1.  More info: t2dance.com/versatility-dance-festival-co-2019 Click…
September 22, 2018
Just Added
Choreographers for DanceBreak 2019!
DanceBreak is an annual showcase of emerging musical theatre choreographers presented to Broadway industry professionals and the New York community. Apply here!! More About DanceBreak: Out of a pool of applicants, six choreographers are selected to showcase their work with an eye to advancing their careers towards a Broadway choreographers job. Our selection committee is often comprised of theatre's…
September 22, 2018
Just Added
Free Classes for Pre-Professional Dancers
If you are between the ages of 15 and 24 and seriously interested in dance, The Kennedy Dancers, Inc. is reaching out to you. We have classes geared toward teaching teens and young adults, who cannot afford expensive lessons. We have intermediate to advanced level classes, and for those who quality, classes are free of charge. For those who meet the requirements for free classes, you must agree to…
September 22, 2018
Just Added
Seeking Performers for Upcoming Holiday Showcase in Jersey City
The Kennedy Dancers, Inc. is looking for dance companies, or singing ensembles to perform in their 2018 Holiday Showcase at the Landmark Lowes Jersey Theater in Jersey City. If you are interested, please reach out to us with a link to your website or facebook page, along with a link to a performance reel of a holiday themed or celebratory piece you have created or choreographed. Any type of holiday…