Listings
POST Free Listings / Purchase Ads
Listings and advertisements on Dance.NYC are all user-generated. The inclusion of content by any user does not constitute an endorsement by Dance/NYC of that individual or organization's views. To learn more about posting free listings and purchasing low-cost advertisements to reach Dance/NYC's audiences, visit Dance.NYC/place-free-listings-and-purchase-ads. Please write media@dance.nyc if you have any questions or would like to flag a listing or advertisement.
February 18, 2019
Just Added
Buglisi Dance Theatre Seeking Professional Dancers & Apprentices
"Walking on the Edge of the Earth" Workshop with Artistic Director Jacqulyn Buglisi and Company, Sunday, March 3, 2:00-5:30pm, Martha Graham Dance Center, 55 Bethune Street. Untangle the power of your visceral physical grace through Buglisi Dance Theatre's dramatically expressive repertoire inspired by the poetic writings of David White and Layli Long Soldier. Open to advanced through professional…
February 18, 2019
Just Added
i KADA Dance Audition for season 2019!!!
i KADA Dance is in preparation for our annual international dance festival, KoDaFe in NYC 2019, and we are looking for dancers to join the company for the festival and the rest of our 2019 Season!! i KADA Dance Workshop The Workshop will be held on:  Saturday February 23 rd , 2019 from 10am-12pm at Gibney Dance, studio U. Fee: $25* *various payment methods available on the form This workshop will…
February 17, 2019
Just Added
Soluq Dance holding audition/workshop MARCH 7th. Seeking 2-3 Dancers for 2019 season
Soluq Dance is holding an Audition Workshop on Thursday, MARCH 7th 12-4pm at Gibney Dance 280! We're looking for 2-3 dancers for our 2019 season!  Soluq is looking for dancers who have a strong technical background, are comfortable with improvisation, enjoy collaboration, and enjoy broadening their artistic voice and working with other strong artists. The company will be working on preparing…
February 17, 2019
Just Added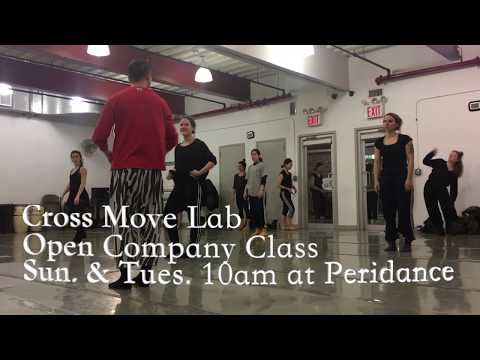 Cross Move Lab Open Company Class
Cross Move Lab is a New York City based contemporary dance company under the artistic direction of Guanglei Hui. Join us at our Open Company Class at Peridance, every Tuesday and Sunday from 10:00-11:30 am. We are always looking for dancers to work with for future projects. For more information on our company, please visit: Facebook Instagram Youtube Channel…
February 15, 2019
Just Added
WHIM W'HIM season 19/20 AUDITIONS
Whim W'Him auditions for the 2019-2020 season will be held in New York City on Sunday, March 3, 2019 from 4pm - 8pm at the Alvin Ailey Studios (405 W 55th St). Whim W'Him is seeking experienced dancers for a minimum of 30 weeks contract in Seattle, WA (June 2019 - June 2020) + Contemporary background  + Strong classical training + Committed to the creative process  + Partnering skills…
February 15, 2019
Just Added
Choreographic Platform at Dance at Illinois -- Apply Now
Announcing Dance at Illinois' First Annual Choreographic Platform! Apply at go.illinois.edu/choreoplatform by March 15, 2019. Participants and scholarships will be announced on April 5, 2019. Participants will engage in physical practice, improvisational and choreographic collaborations, and rehearsals with Sara Hook, David Parker, and The Bang Group company members for 6–7 hours/day, resulting…
February 14, 2019
Just Added
New York Lizards Dance Team
Seeking new members for the 2019 Dance Team for the New York Lizards of Major League Lacrosse. For more information please visit. www.nylizards.com/danceteamtryouts2019.…
February 13, 2019
Amirov Dance Theater: The Coop Workshop + Audition Opportunity
Amirov Dance Theater THE COOP WORKSHOP + AUDITION OPPORTUNITY Exploring choreography through theater, visual art, and movement.   Overview: A 3-day workshop series, exploring choreography through theater, visual art and movement. Amirov Dance Theater presents THE COOP Workshop + Audition Opportunity. Each day's workshop includes a 2-hour guest artist technique class as well as the unique…