Programs
EVENTS
Dance/NYC is amplifying its role as a convener, connecting and educating its constituents and strengthening the collective voice for dance.
Upcoming Events
July 20, 2022
Dance. Workforce. Resilience. Launch Event
Join Dance/NYC at Mark Morris Dance Center for a party to celebrate the launch of the Dance. Workforce. Resilience. (DWR) Initiative with community members, industry leaders, politicians, funders, and advocates in the field. The gathering commemorates ten years of Dance/NYC's service as an independent nonprofit in the City and marks its first in-person gathering since 2020.
Media from Past Events
Video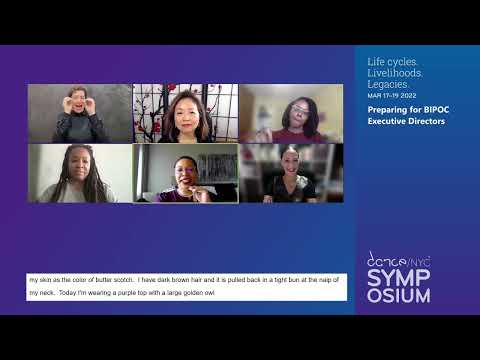 May 13, 2022
Dance/NYC 2022 Symposium: Preparing for BIPOC Executive Directors: Evolution through Revolution
More Video
Photos
January 23, 2020
The Gathering 2020
January 6, 2020
The Words We Use to Talk About Thriving
November 8, 2019
Defining "Small-Budget" Dance Makers in a Changing Dance Ecology
More Photos