August 10, 2020
Just Added
6th Annual Opine Dance Film Festival- Open for Submissions!
The 6th Annual Opine Dance Film Festival is open for Early Bird submissions and are excited to announce categories of Pro Shorts, The Newbie Filmmaker, In the Time of Covid, and Student Shorts! We are interested in short dance films which speak to wider themes of identity, defying conventions, crossing borders, and pushing boundaries. The program prioritizes both inclusion and diversity through the…
August 9, 2020
Just Added
Female Hip Hop dancers for music video
Seeking dancers for an upcoming Music Video that shoots in the end of August. Looking for fierce and versatile female dancers who can dance both femme and hard styles. Please respond with a headshot, links to your work/reel, and a resume.  The shoot will follow strict COVID-19 safety guidelines. Rehearsals will be held outdoors and soical distancing will be practiced. Auditions will be held Wednesday…
August 8, 2020
Just Added
Peridance Connect Online Classes
Peridance CONNECT Online Studio. Our online studio brings you a wide variety of classes in all levels and styles. Check out our weekly class schedule at peridance.com! Drop in classes are $10 with discounted rates available through our membership packages. Register HERE   *All classes are in Eastern Standard Time for New York, USA (EST)   Monday, August 10 11:30 AM – 12:30 PM | Adv…
August 8, 2020
Just Added
Looking for 1 Male Dancer
 Male Dancer needed,  for rehearsals via ZOOM and then a LIVE( in person) PERFORMANCE OUTDOOR, in PA.( 2hours outside NYC).in front of a live audience.   Must be able to do partnering work, lifts and have strong technique. min. height 5.8 Be willing to perform outdoor in site specific performance. ( in the woods and on the grass). We will be wearing masks and gloves. ( except when performing your…
August 7, 2020
Just Added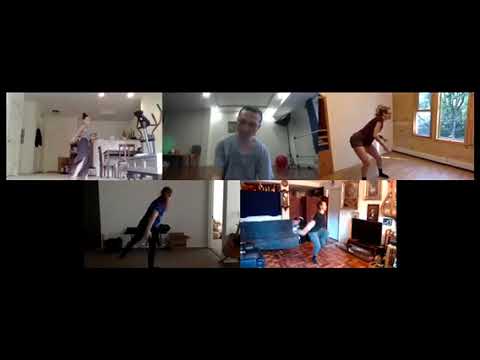 Cross Move Lab Classes & Performance Opportunity
Train and perform under the guidance of Cross Move Lab's Artistic Director Guanglei Hui this month. New! Join Guanglei for class every Monday at 4pm in preparation for a performance showing on 8/31. Monday's Body Research Improvisation classes will be focused on performance techniques. Each dancer registered for Monday class will have the opportunity to perform a solo. Please note, dancers…
August 6, 2020
Social Media Manager
Keith Thompson (Artistic Director and choreographer) seeks a Social Media Manager (p/t) for danceTactics performance group, to begin working with us on 1 September 2020. Established in 2007 in New York City, danceTactics is a small yet mighty independent contemporary dance company whose work has been presented throughout the United States, as well as in the UK, Germany, and Japan. With Keith´s relocation…
August 6, 2020
Seeking Mentors for Early-Career Arts Administrators
Call for Mentors specializing in Marketing or Development The Arts Management Training Fellowship pairs the early-career Fellows with leaders in the field and aims to promote knowledge, resource sharing, and cross-generational leadership in the performing arts field, investing in sustainable careers for emerging arts leaders of color. Mentors directly support the Fellows through one-on-one meetings,…
August 6, 2020
Looking for Marketing or Development assistance?
Call for Artistic Entities seeking Marketing or Development assistance Pentacle seeks two artistic entities to host a Fellow for six months from October 1, 2020 to March 31, 2021 during Phase 2 of the program. Phase 2 of the Fellowship matches each of the Fellows with an artistic entity looking to build their operational capacity in either marketing or development activities. The Fellows will work…