Dance/NYC Senior Manager of Development- "Driving sustainability and advancement"
Want to unite your passion for arts and service with your fundraising management expertise? Come work at the growing nonprofit that provides leading services to the dance workforce in the metropolitan NYC area. Dance/NYC offers a collaborative environment driven by core values of justice, equity and inclusion, and also provides room for innovation and growth. 
For more information and to apply please visit:
https://dancenyc.submittable.com/submit/176873/senior-manager-of-development-application-2020
January 16, 2021
Just Added
RudduR Dance Audition Notice
Artistic Director Christopher Rudd is looking for male and female dancers, particularly of the African Diaspora for immediate hire.  Dancers should have excellent ballet, modern, and partnering technique. Aerial work is a plus but not required.  Applicants should be prepared to work at a high technical and artistic level, be a responsible group member, and be open to working collaboratively…
January 12, 2021
Pure Barre NYC - Front Desk Associates Needed in Long Island City, Brooklyn and Oceanside
Pure Barre NYC - PB METRO, LLC Front Desk Sales Associate  Long Island City, Queens, Oceanside, Long Island and Cobble Hill/Park Slope Brooklyn.  Pure Barre is a leading boutique fitness business and is the #1 barre concept in North America. With 14 open locations and several in pre-opening stages, PB Metro, LLC is the largest franchisee in the Pure Barre system. PB Metro's management team…
January 11, 2021
Online Dance Instructors/Choreographers Needed!
Position: Online Dance Instructor/Choreographer (Remote) Company: Dance Without Borders Our Mission: We are a diverse online-only dance school bringing together all ages and cultures through our online platform. Whether you're a beginner who is just starting to learn to dance or an advanced dancer looking for in-depth focused training, we are here to teach you from the convenience and safety…
January 11, 2021
GALLIM Seeks General Manager
About GALLIM Brooklyn-based performance company GALLIM kneads movement into raw emotions, distills it from existential uncertainty, and unleashes it onto unexpected paths of connection between artists and audiences. Underpinned by physicality, virtuosity, and Artistic Director Andrea Miller's distinct approach to performance, the Company has an expansive language bridging theater, visual arts, music,…
January 11, 2021
Convening Assistant
TO APPLY : https://fordfoundation.wd1.myworkdayjobs.com/en-US/FordFoundationCareerPage/job/New-York-USA/Convening-Assistant_R765 APPLICATION DEADLINE: January 22, 2021 THIS POSITION IS A 7-MONTH TEMPORARY POSITION. DISABILITY FUTURES SUMMARY The Disability Futures initiative seeks to increase the visibility of disabled creative producers (artists, filmmakers, and journalists) across disciplines…
January 10, 2021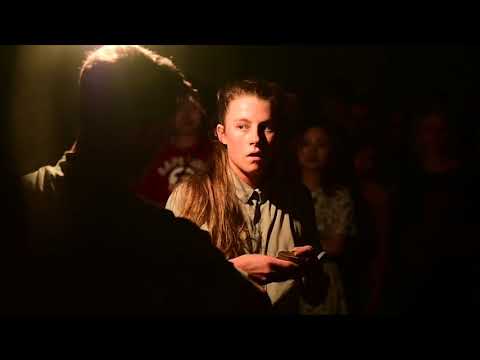 Public Relations Intern | Welcome to Campfire
Welcome to Campfire is seeking a Public Relations Intern with a proactive attitude and a creative spirit to help the company develop its public relations strategy and grow its community and reach. We strive to create a collaborative working environment and provide you with opportunities to expand your skills and grow with the company. If you are interested in this opportunity, please send a resume…
January 9, 2021
PIlates Certification
Flow Pilates is offering a Comprehensive Pilates Certification beginning March 2021.  The Flow Pilates Comprehensive Certification Program is available for individuals that are interested in completing their full Pilates Teacher Certification. The program is broken into multiple modules and completed in 8 months or less. Our goal is to train exceptional instructors that we want to hire. We will lay…
January 5, 2021
Dance & Choreography Reels & Promos / Video Editing
Do you need a dance reel or need yours updated? Does your new work need a trailer or promo video? Do you need help organizing your work samples? As you know, especially in light of the COVID-19 pandemic and everything going virtual, having high quality samples is important. As a dancer and choreographer, I've created several reels, promo videos, screendances, you name it! I have advanced video…